Traditional Ateliers
Welcome to the gallery of some previous workshops
drop us a note to enquire further [email protected]
11 year old Aimee with her mother, preparing their designs for ceramic plates
Let's Create Together
The creative nomad collects pearls of wisdom from wherever they find inspiration: from nature, from source. Student Louisa practises her spirals with rhythmic breathing before completing her miniature painting featured here
"From the start, it is about aligning the hand, the heart and the intellect. The process is about being objective but the end result will always be subjective, it will have a part of you, so Ego can relax; let your heart and your intellect enjoy the journey", The Anecdotal Artist
Abha, Kingdom Saudi Arabia
Production style workshop with a large group of female artisans reconnecting with natural pigments - a project for Turquoise Mountain Trust in collaboration with Ministry of Culture, KSA.
South Asian Block Printing, London
At The Princes School of Traditional Arts,London, a week long workshop guiding students through designing, sketching, archival research at the V&A. We dyed fabric in natural dyes, carved out designs in a block and created our own block printed products.
Southbank, London
As part of the Alchemy Festival, I was invited to curate an arts event, conduct a mini workshop together and a small exhibition of ethical fashion with fellow artist Shaheen Kasmani and Designers Shama Kun of CHOL and Naeema Yaseen.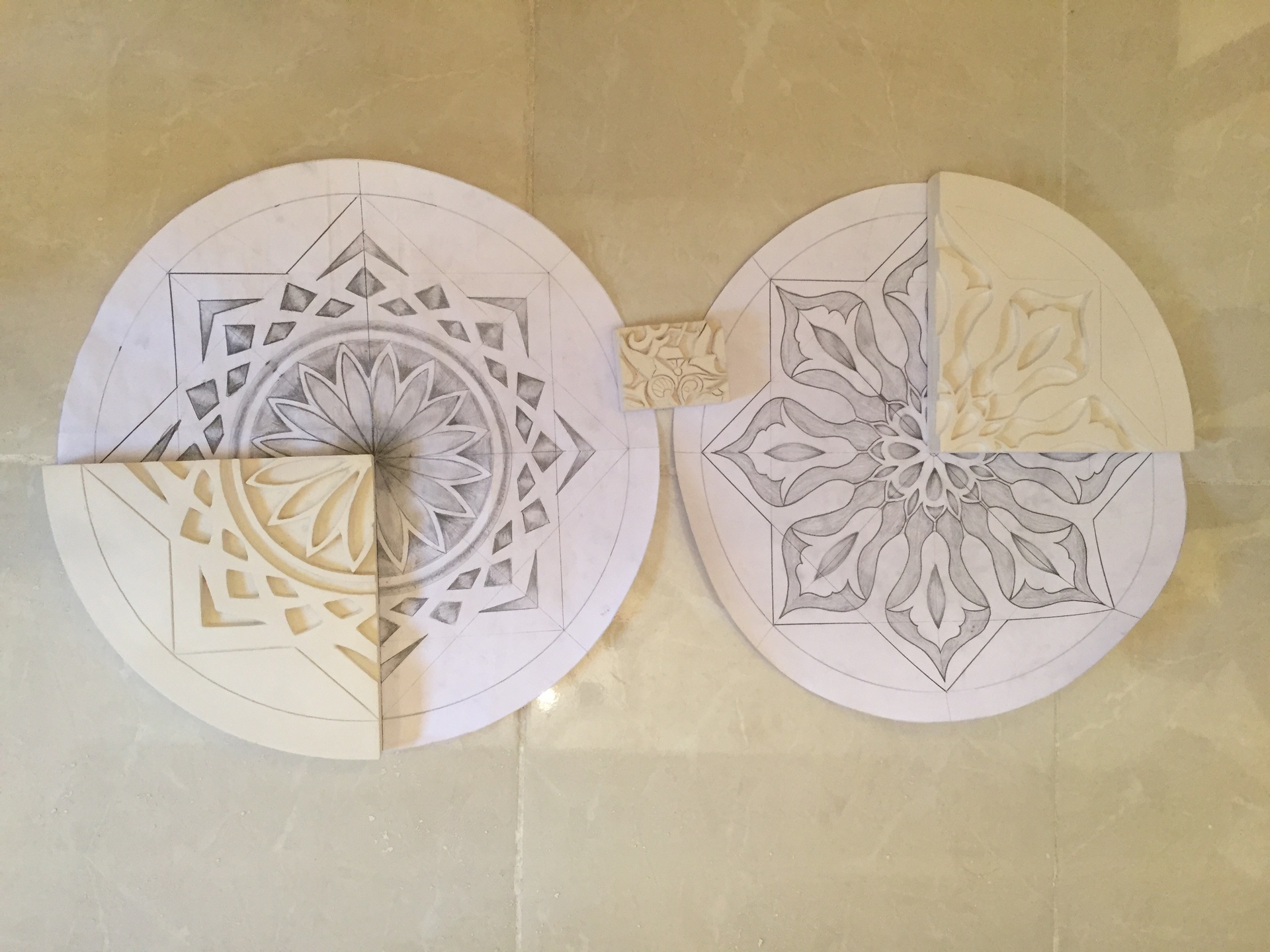 Plaster Workshop, Jeddah, KSA
Successful production workshop in facilitating a commission for international five star hotel chain. Working with a group of women carvers, preparing designs which were then commissioned for on an going basis. Courtesy of Turquoise Mountain Trust
Your inner artist awaits you
Start your creative journey now and don't miss our updates